Colorado Springs - Pikes Peak Region Information
This region offers a wealth of opportunities ranging from excellent education (both public, private, and university level), jobs, entertainment, tourist attractions, and outdoor recreational activities. This page provides just a sampling of information about our area. If you don't see something that you're looking for, just contact me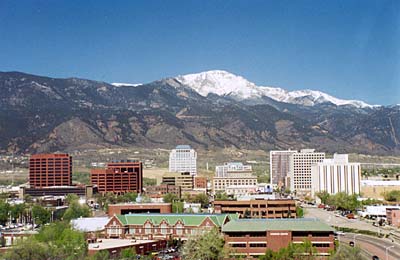 Colorado Springs School Districts
Colorado Springs offers many recreational activities that accentuate life here in the mountains. The following list are just samples of some of the things that are available in and around this area.
Biking
Hiking
Rock Climbing
Golfing (Dozens of public and private golf courses, golf leagues, and practice ranges)
Snowshoeing
Skiing
For a complete list of attractions, visit Pikes Peak Country Attractions.